Spring 2018
Spring at the Palazzo
2018 promises to be another exciting year with more visitors coming to Istria all the time and discovering the joys of this very special region of Croatia. There are more direct flights into nearby airports making the journey easier from all over Europe and the rest of the world.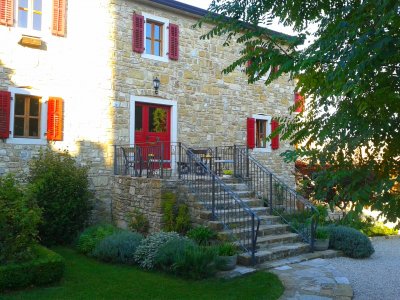 Here at Palazzo Portole we are holding our prices for the late Spring and Summer season as low as possible so we can persuade you too to experience the magic of this lovely Castle and the spectacular surrounding area.
Contact us soon and special rates are available for early bookings.
There is so much for all the family here - you're close enough to the sea to visit the coast every day if you want to. There are sights and attractions which appeal to young and old alike.
At the Roman Arena in Pula the gladiators among you can imagine themselves in the thick of the games and later the music lovers in the group can take in a concert there under the stars.
Spend a day out on bicycles following the excellent cycle trails - along the route of an old railway line over the high bridges and through its tunnels, or in and out of forests, olive groves and vineyards on easily followed tracks. You'll come across places to stop for a great meal and maybe a wine-tasting and you can be sure the children will be safe and far from busy roads and traffic.
At the end of the day you return to a unique holiday home - a secluded, private Castle where you can close the gates and leave the world outside. Have a relaxed dinner in the Loggia - our outside dining-room - with fresh fish or locally-made sausages sizzling next to you on the barbecue.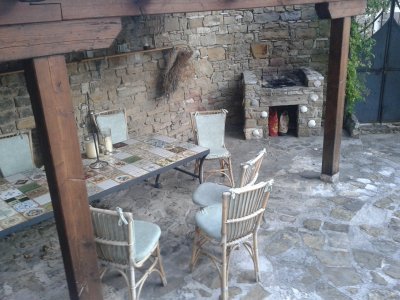 The gardens within the Caste walls are delightful in the summer and the pool is so hidden that no-one can see you there until they are right inside the garden. A day at home is a joy. Everybody can find their perfect spot, under an arcade of roses, on the roof terrace or by the pool. If there are children in your group they will find plenty of new friends just beyond the gates.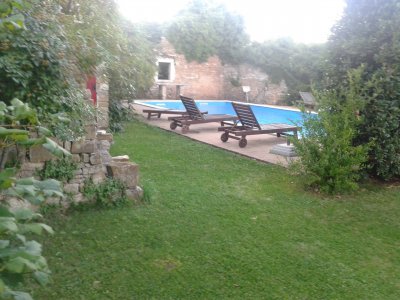 The small historic town of Oprtalj is truly international and most people here, including the very young, speak more than one language and are extremely friendly. There is no traffic within the medieval walls so you can run around and explore in total safety.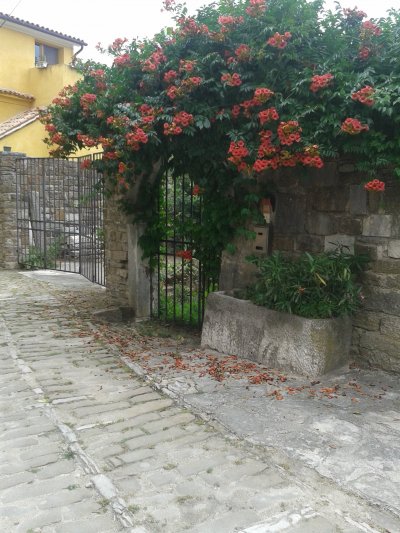 If you are interested in visiting Palazzo Portole, Oprtalj and Istria we encourage you to contact us soon.
Contact us while the weather is cold where you are and you are thinking about a hot Summer holiday and pick up a discount for an early booking.